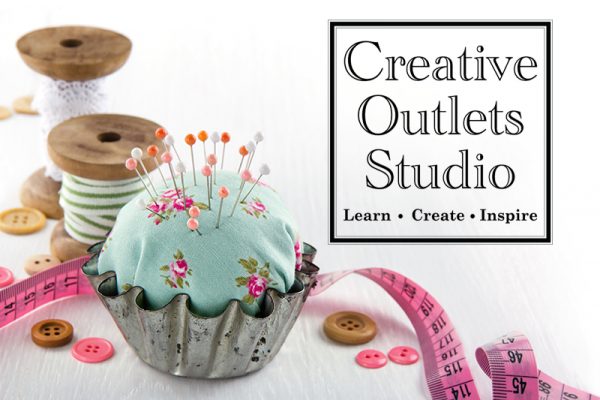 About Us
We are a sewing and crafting studio located on Main street in Broken Arrow.  Sewing has been a love of mine since I learned how to at the age of seventeen.  I decided to open this studio to share my love of sewing and creating.  Much of what I know I learned at Oklahoma State University while studying the classes necessary for Apparel Design and production and completing a degree in Apparel Merchandising.  Creative Outlets Studio is a place where you can learn to sew while having fun doing it.
We offer several different things at our sewing studio
Sewing Classes:  We offer a variety of sewing classes including in depth 4 week beginning classes, project-based classes (also good for beginners), and intermediate classes.
Private Sewing Lessons:  Students can schedule by calling or emailing us at the studio.  Students can set up their lesson however they like.
Private Sewing or Crafting Parties:  These can be scheduled by calling or emailing us at the studio.
Studio Time:  If you have a project you are wanting to create but lack the room you can schedule to use our studio to create your project and don't worry we will be there if you have any questions.
Hours of Operation
We are open at the studio for questions Thursday and Friday 2-7pm and Saturday 10-4pm.  Stop by and check out the studio and shop our small retail area full of fun handmade gifts and accessories.