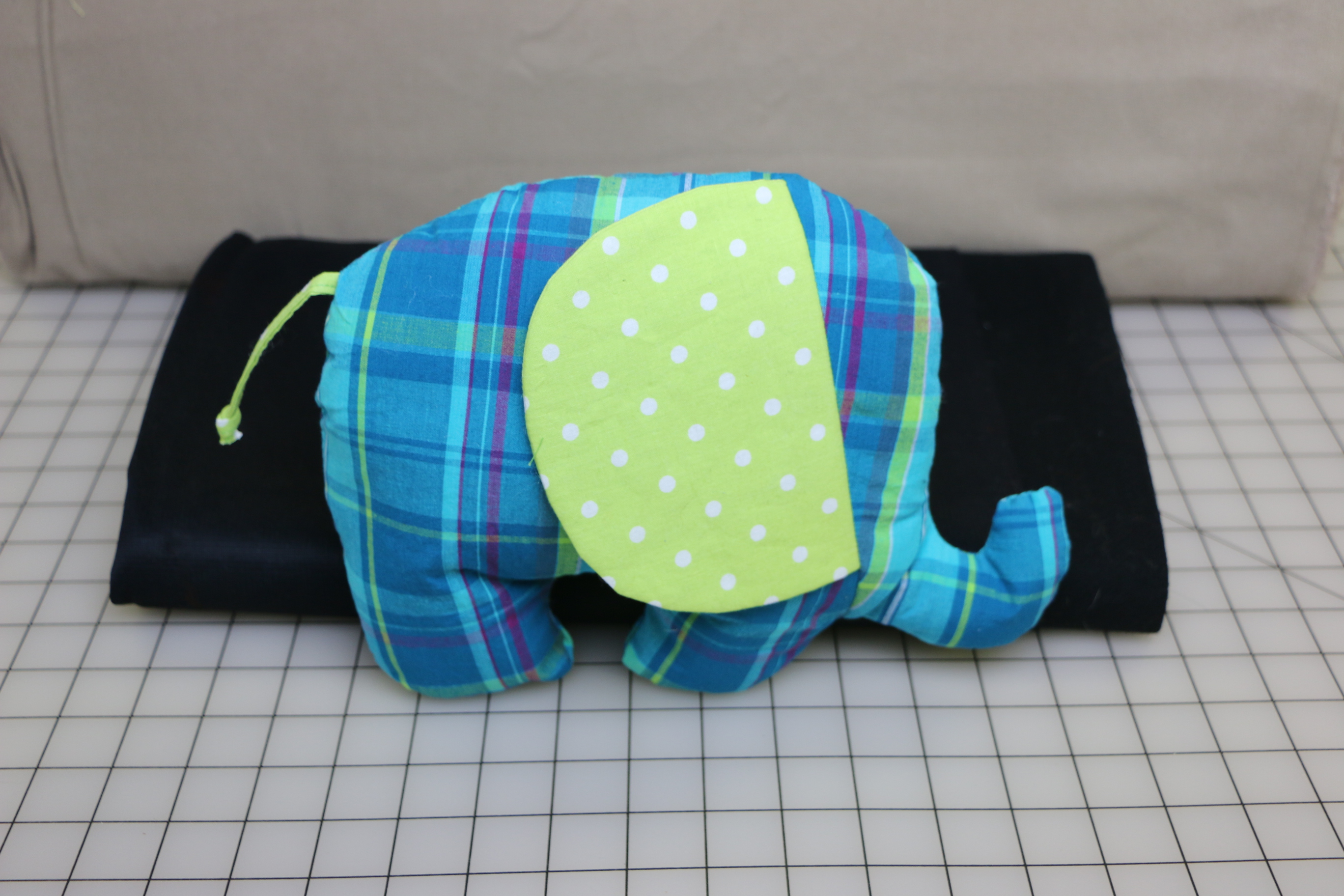 Stuffy's make adorable presents or accents to your house.  Pick out some adorable fabrics for this sewing project and join us to make your very own.
What to expect
This fun sewing class is tailored for beginners, some sewing knowledge is helpful but not mandatory, ages 8 and up are welcome.  In this class, you will learn how to wind a bobbin, thread a sewing machine, measure and cut a pattern, and of course, sew straight lines.  We want you to enjoy your time with us and leave with a greater understanding of sewing so you can do some projects on your own in the future.  Come join us for a great time and leave with your own new elephant stuffy.
What you will need for this sewing class
1 fat quarter in the main fabric that you want to use
1 fat quarter in the contrast fabric that you want to use
¼ yard of lightweight interfacing
1 small package of fiberfill
Important Information
Space is limited and reservations are required for each sewing class.  Reservations can be made online or by phone.
There are no refunds for any classes scheduled.  Classes may be rescheduled for a later date.
You may bring your own machine; however, it is not required, we have machines available for you to use.
All tools and notions will be supplied for use during class.
If you have any further questions, please email or call us.